tSGHR presents
Sarah Shook & The Disarmers, Heavy Hinges
Thu
Jan, 17
@ 8:00 PM
(Doors:

7:30 pm

)
The Southgate House Revival - Sanctuary ,
111 E Sixth Street, Newport, KY
Ages 18 and Up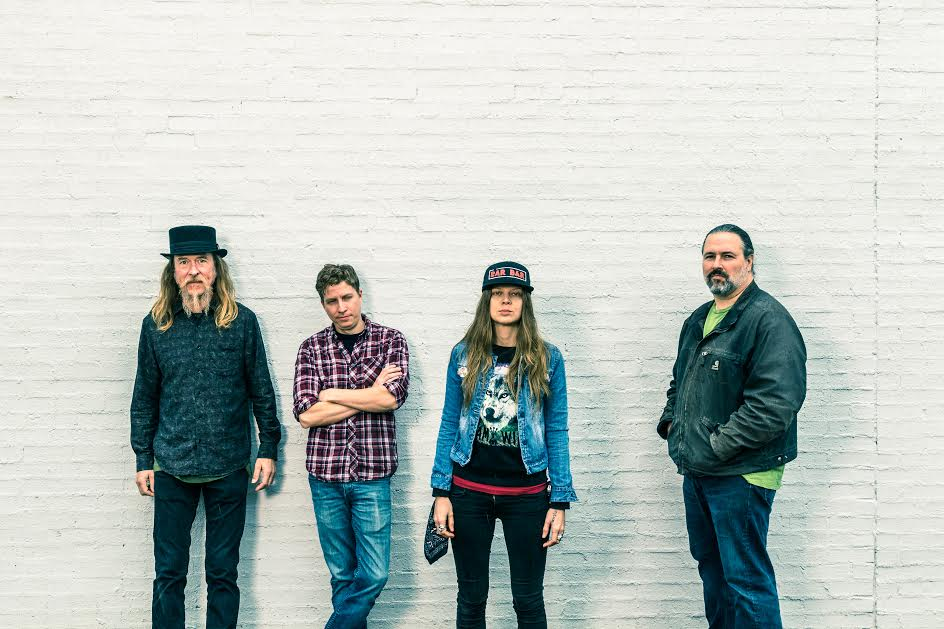 $12 adv / $15 dos
SARAH SHOOK & THE DISARMERS
Sarah Shook & the Disarmers is an old school outlaw country/Americana band with punk tendencies. Inspired by artists such as the Sex Pistols, Elliott Smith and Hank Williams, Sarah sings with confidence, control, and, at times, a hint of menace. The Disarmers match her on every track, coloring the tales of resilience and empathy with as much urgency as ever as well as a broader sonic sweep.
Her second album 'Years' will release on April 6th, 2018. At its pounding heart, 'Years' crackles with a pointedly contemporary and relevant take on the outlaw spirit. Built around the buoyant pedal steel of Phil Sullivan, and the post-punk rattle and Live at San Quentin hum of Eric Peterson's guitar, there are echoes of Nikki Lane and Merle Haggard as much as Ty Segall. It's home is the ragged-but-real honky tonk, not the bro-country "honky tonk." It's easy to hear Sarah as a close cousin to artists like Hurray for the Riff Raff and Margo Price on the title track, or in the country-'60s mod vibe on "Lesson."
HEAVY HINGES
Heavy Hinges is a sublime ruckus… a beautiful collision of rock, soul, gospel, and roots music. When Heavy Hinges came about in early 2012, their earliest sessions were taken on with heavy hearts. Three of the five members had recently suffered heartbreaking and unexpected loss of loved ones and were still very much coping. While the music they were creating was conceived from a place of sadness, what came forth from them was rather spirited and in a way celebratory… a revival of sorts
.
Initially, the group gravitated toward playing old traditional numbers, unearthed from field recordings of chain gangs, gospel groups, and fishing boat crews. They found the coarse and rustic nature of the music and the dark, yet hopeful imagery of the lyrics suited them well. While songs from the past proved inspiring and fruitful, it was never their intention to travel down a musical path quite that narrow. So, they began writing their own story, adding more layers to their evolving style. They frequently referenced the gospel groups, chain gangs, and fishing crews from those old recordings, all the while remaining true to their existing foundation of r&b, blues, and rock & roll…
Heavy Hinges have just released the follow-up to their acclaimed albums Mean Old City and Cause a Scene with their latest effort entitled Lonely. The band is currently supporting the newly released EP with live performances and a series of radio interviews and on-air performances. Heavy Hinges is planning a fall/winter tour later this year.
Sarah Shook & The Disarmers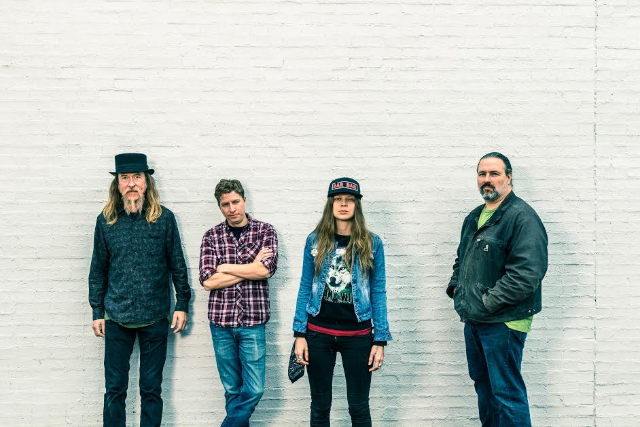 Heavy Hinges