JBM Promotions Presents
Shovels & Rope with Al Olender
Fri
Mar, 22
@ 8:00 PM
(Doors:

7:00 pm

)
The Southgate House Revival - Sanctuary ,
111 E Sixth Street, Newport, KY
Ages 18 and Up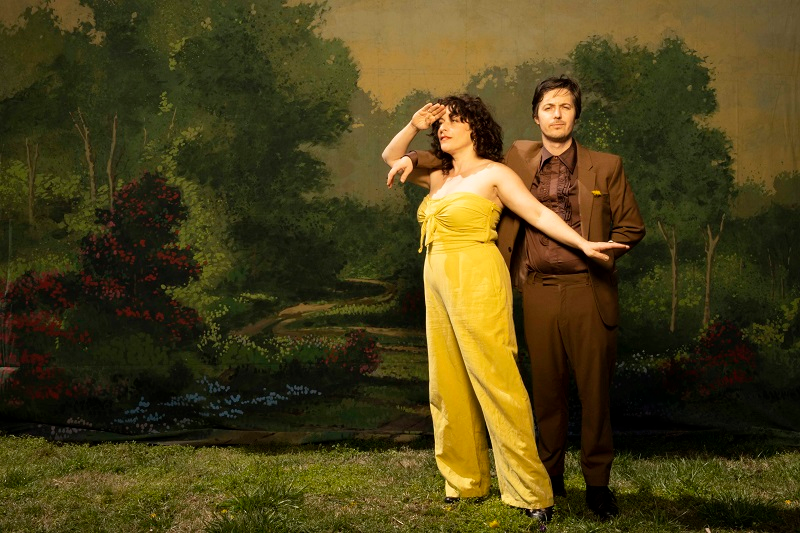 $27 adv / $30 dos
Shovels & Rope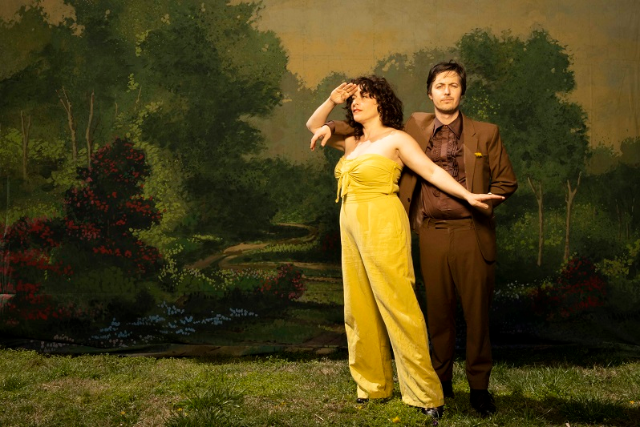 As the Brontë sister wrote, "The ties that bind us to life are tougher than you imagine." Shovels & Rope, the musical duo of Michael Trent and Cary Ann Hearst, embody that bond. Married for a decade, their covenant extends to blood and beyond: as parents, bandmates, and creative collaborators who can now add the pursuits of festival curators, film subjects, and children's book authors to that mighty list. Having released four studio albums and two collaborative projects (Busted Jukebox, Vol. 1 & 2) since 2008, Trent and Hearst have built their reputation on skill, sweat, and, yes, blood. Now, with the tough and elegant new record By Blood, as well as their High Water Festival in their hometown of Charleston, South Carolina, "Shovels & Rope: The Movie", and the picture book "C'mon Utah!", Shovels & Rope are primed for their biggest year yet.
Accomplished musicians in their own right prior to dedicating themselves full time to Shovels & Rope in 2011, Trent and Hearst have made a career together by seizing opportunities and never resting on their laurels or being complacent in doing something just because. Carving out a niche in the music world with strong, roots/indie/folk/rock-inspired efforts like 2012's O' Be Joyful, 2014's Swimmin' Time, and 2016's inward-looking Little Seeds, as well as their powerful live show, far-reaching tours, and myriad TV and festival appearances, Shovels & Rope have earned the right to follow their own muse. And so, in an effort to satisfy their numerous creative interests and adapt to a changing industry, Trent and Hearst have firmly planted their flag in realms beyond recording and releasing albums.
The third annual High Water Festival curated by the band will be held over a weekend in April and will bring 10,000 fans to a park in North Charleston to witness a lineup of artists comparable to some of the best in the country—including Leon Bridges, The Head & The Heart, Lord Huron, Jenny Lewis, Mitski, and Shovels & Rope themselves. High Water benefits select organizations and water conservation charities in Charleston and aims to avoid the feeling of corporate inundation and discomfort that plagues many big-name music events. Trent and Hearst work with production companies and agencies to book acts, then serve as on-site hosts in addition to performing throughout the weekend.
"Shovels & Rope: The Movie" is a performance film that has been expanded into feature-length with an external narrative weaving through and connecting the live performances. Directed by their frequent visual collaborator, Curtis Millard, the 'live show' portion of the filming took place over two nights at The Orange Peel in Asheville, North Carolina, during the tour for Little Seeds. The rest of the film was shot in various locations in and around the Southeast. The result can be described as a David Lynch meets John Hughes (a fun, silly, and tongue-in-cheek film for fans to enjoy that also represents the band at the peak of their live power.)
The children's book, "C'mon Utah!", sets the lyrics from the new song of the same name to illustrations by the artist Julio Cotto. It is an inspirational story, set in the future aftermath of the building and subsequent destruction of the southern border wall. The separated and displaced families are figuring out how to start to put the pieces back together. Communities form to organize and support each other. The parents in these communities tell stories to lift the children spirits and maintain hope through sadness and despair. One such story is about a magic horse named Utah who has the power to help to reunite them with their families on the other side of the devastation. The book is intended as a conversation starter for parents and children to discuss immigration and diversity.
Trent and Hearst have learned to juggle their busy schedules by relying on each other as well as their team, and by seizing every chance for efficiency. They realized one such opportunity by building a modest studio at home, which is where they began to record By Blood in May of 2018. The new space in their back yard provides a sanctuary where their gear can remain at the ready, a luxury conducive to their creative process—especially when sharing a home with kids.
By Blood's ten songs are vignettes that focus on vulnerable, human characters laid bare, while the textures are gritty, sweeping, and profound. These are tales of inherently good yet incomplete people whose faults are on the table in plain sight, a trait that endears the subjects to the listener and that the songwriters recognize in themselves.
The first single "The Wire" is about accepting your own faults and learning to say you're sorry. Its stylishly minimal verses and wall of sound chorus recall some raw, girl-group era drama as well as timeless rock and roll. As the gorgeous, dark lullaby of the title track brings the album to its end, the beautiful, cinematic journey of By Blood has left its mark.
And so, bound by blood, by sweat, and by love—of creativity, craft, and family—Shovels & Rope are coming out swinging. From the bind in their band name itself to the shared life they have built from scratch, it's clear that Trent and Hearst are in constant pursuit of their best selves—together.
Al Olender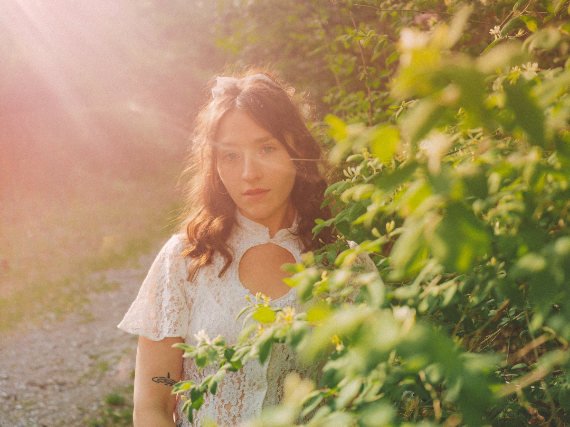 There's nothing scarier than being honest with yourself. For singer/songwriter Al Olender, facing her fear of the truth has been a cleansing, often cathartic process that's led to the kind of revelations she had previously thought unobtainable. On her debut full-length album Easy Crier, the Upstate New York based artist asks: what happens if we vow to never tell a lie, ever again? Charting the daunting territories of staring your demons right in the face and prodding at the ugly parts of your reflection, Olender pieces together her most vulnerable moments to produce a celebratory and beautiful rumination on grief, and reminds us of the power that comes in really getting to know yourself.
The catalyst for this renewed outlook stems from the sudden loss of her older brother. As a huge supporter of Olender's musical talents from the very beginning, he would often invite his friends over and encourage a then-teenage Olender to play her "angsty love songs" for them. "Everything that I do musically revolves around my brother," she says. "It's like every single thing I do in my life – my brother is so much in the front of my mind."
The introduction for Easy Crier comes with "All I Do Is Watch TV," a darkly humorous comment on the unmoored early stages of losing a loved one, way too soon. "I read a book on grief, it told me to lay in bed," she laments over a chromatic, repetitive melody – the kind that perfectly mimics an untethered, sped-up montage-like existence, as she watches true crime and buys a Big Gulp just to spill it on her bedroom floor. Here, she jabs at the numbness protecting her heart. "Nothing fixes grief," she explains. "It transforms. Sometimes it's like a giant glooming thunder cloud and sometimes it's like a tiny little raindrop."
On the folky, pop-infused banger "Keith," Olender confronts her sorrow, as fond memories are abruptly interrupted by a crashing cymbal and animated percussion: an ever-increasing heart rate capturing Olender's inner-chaos as she witnesses a well-meaning funeral guest showing off a new tattoo. Later, on the devastatingly gorgeous closer "Mean," a sparse, acoustic arrangement offers a platform for a rousing vocal performance, each note a grief-stricken consolation. "I'm older than my older brother, but I'm not old enough," she shares softly, searching for someone to keep her safe. Olender strives to use her voice for connection and healing, for herself and for anyone else who's listening.
Olender recorded at The Church in Harlemville, NY, entrusting the skills of producer and engineer James Felice (Felice Brothers). Felice also lent his skills on keyboard, accordion and piano, with Jesske Hume (bass/synths), William Lawrence (drums/guitar), Ian Felice (guitar), and Alejandro Leon (bass) also contributing. The album's sonic universe sees delicate keys dance alongside acoustic plucks, later welcoming brooding strings and lush, expansive harmonies. It's these kinds of arrangements that perfectly capture the sonic personality of Easy Crier: it's both tender and invigorating, soothing yet anthemic. Describing the arrangements as a "conversation with friends," it's a testament to what can happen when you surround yourself with those who totally, and willingly, understand your artistic vision.
Easy Crier isn't an album about death. It's an album about unending love. It wipes away the mask we put on for others and instead, embraces the exhale that comes from spilling your guts. It's the moment in your favorite rom-com when they finally admit their feelings for one another, and kiss in a way that only seems to happen in movies; on Easy Crier, Olender plays both parts. There are moments of ease, and exploring the often fine line between funny and sad that makes Easy Crier a portal for relief, whether that's through tears of joy or pain. It's an album that takes each shattered, heartbroken piece and puts them back together to form a strangely beautiful mosaic. "It's a love letter to everything I've lost," she says. "And forms a real insight into how telling the truth has truly changed my life." Here, Olender is finally letting herself feel everything all at once, no matter how uncomfortable or scary it can be.