JBM Promotions and Memorial Hall OTR
Darlingside with Jaimee Harris
Thu
Aug, 31
@ 8:00 PM
(Doors:

7:00 pm

)
Memorial Hall ,
1225 Elm Street, Cincinnati, OH
All Ages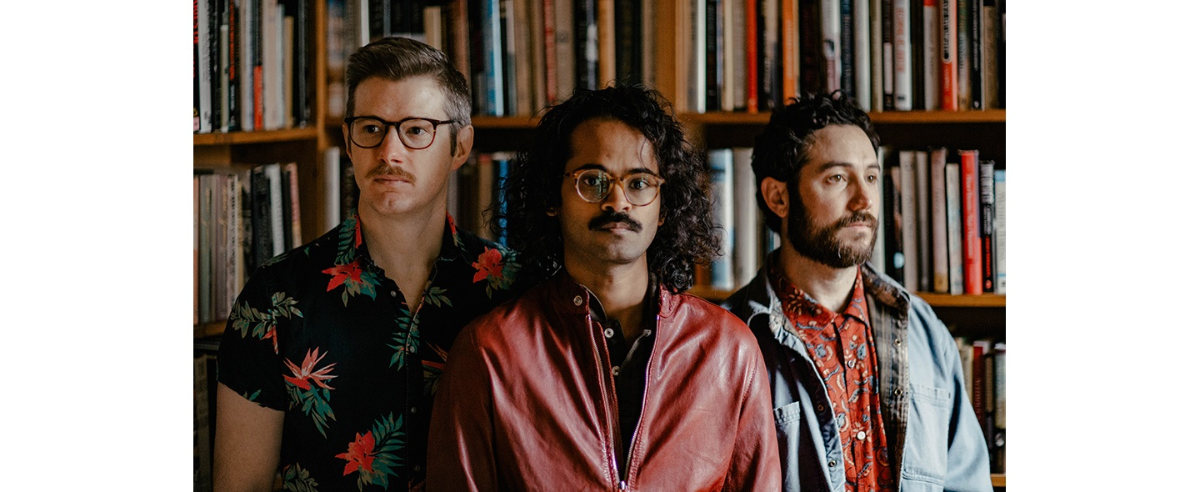 $46 - $26
Darlingside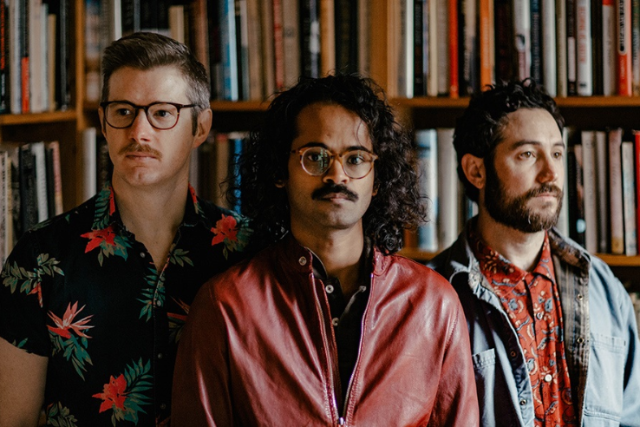 Everything Is Alive, Darlingside's fourth LP, marks a subtle but remarkable departure for the Boston-
based quartet NPR once described as "exquisitely arranged, literary minded, baroque folk-pop." While the
album retains much of the lushness and sophistication of Extralife (2018) and Fish Pond Fish (2020), the
band's latest work decisively exposes and differentiates the individual voices of the four songwriters—a
daring reinvention for a group known for ubiquitous vocal harmonies. Grappling with change both
personal and universal, with quandaries domestic and existential, Everything Is Alive is an album about
loss and the struggle for a semblance of redemption.

Comprised of Don Mitchell, Auyon Mukharji, Harris Paseltiner and David Senft, four likeminded multi-
instrumentalists who first met at Williams College in 2009, Darlingside's career has been defined by the
elegance of their compositions and the unity of their four voices. Their talent for harmony and melodic
world-building is part of what garnered praise from outlets like NPR, Rolling Stone and The New Yorker,
and what has created demand worldwide for their extraordinary live performances. Becoming beautifully
unindividualized has, in other words, worked very well for Darlingside in the past. With a vigor and
discipline more common to graduate-level writing workshops than to indie rock, Darlingside has, over the
years, experimented with all manners of idiosyncratic methods for elevating and upholding a truly
democratic process of songwriting—processes that include multiple rounds of group writing and
recording exercises—all with the aim of escaping the trap that bands with multiple songwriters often fall
into: ego-driven infighting and artistic incoherence.

On Everything Is Alive, then, Darlingside is taking a risk. Nudged by the limitations created by pandemic
isolation, as well as through other more voluntary catalysts, the album, which was produced and recorded
by the band and mixed by Tucker Martine (My Morning Jacket, Sufjan Stevens, Iron and Wine),
foregrounds in a sustained and heretofore untried way the individual voices of each member. Where once
the harmonies formed a hard-won sonic unification, Everything Is Alive showcases the four singers as
they alternate (more or less) song for song, an approach that rewards listeners with a sense of personal
ownership and, therefore, a new degree of intimacy and nuance.

Don't misunderstand: Everything Is Alive is still very much a collaborative effort—many of the same
meticulous rituals and exercises went into this effort as went into Extralife and Fish Pond Fish. The
difference here is that the band has given itself permission to plumb new depths, to add extra dimension
to what was already a highly dialed-in aesthetic. And the results are compelling, not only due to the
intimacy itself, but for the way such intimacy is counterpointed or juxtaposed against Darlingside's
trademark lusciousness. Present still are the beds of enveloping harmonies, as in the stunning (mostly) a
cappella "How Long Again." Retained also are the textured polyrhythms, the infectious body percussion,
a triumphant horn section to bolster the earworm chorus of "Baking Soda" and a sobering cello quartet to
elevate the heartbreak of "Lose The Keys." The difference is that on Everything Is Alive these moments
have been set against quieter, and thus contrasting, depths of solitude and vulnerability.
In this way, Everything Is Alive, which was begun in 2021, seems a continuation of 2020's Fish Pond
Fish. A sequel, perhaps; the second half of a COVID double album. Where Fish Pond Fish built its lush
sonic landscape around vibrant images of woolgathering, fruit picking and returning home, Everything Is

Alive confronts the multitude of challenges that arise when "home at last" becomes "when, dear god, will
I be free of this stasis and grief?" Lose the keys, the marbles, lose a parent/lose the count, lose the plot/it's
the losing that counts/is it not sings Mitchell on "Lose the Keys." Elsewhere one encounters images of
walking in circles, of domestic frustration, and of unabashedly falling apart, all of which work together as
an acknowledgment of a despair that must be confronted before redemption can be made possible. "Am I
almost out of the dark?" asks Senft on "Can't Help Falling Apart"—a track that, it turns out, helped Senft
arrive at the realization that he could not continue as a touring member of the band.
In other places on the album, such as opening track "Green Light," a propensity for retreating into the self
is refuted by an attempt to discern the small but tangible glory of the world before us. The song meditates
on the humble beauty contained within things as (seemingly) drab as sidewalks and concrete and rust.
Built on an iPhone memo of a strumming mandocello, "Green Light" is notable for another reason: in its
mantra-like worldliness it is unlike anything Darlingside has done before. Reminiscent of George
Harrison circa "Within You Without You," the track, itself a creative leap, signals the heretofore untrod
territory the album at large goes on to explore.

Vivid images and striking turns of phrase abound on Everything Is Alive. Expectations are commonly
inverted or exploded—exploded curiously, with nuance, but exploded no less—as in these lines from "All
The Lights In The City": maybe working is what makes us live, or maybe it's living/sky is always hanging
blue above the cloud/but the path of no resistance will wear you out. On "Sea Dogs," the track that
contains the album's title, Paseltiner sings over an effervescent dreamscape: I can't wake up all the
time/or even half the time or/even be on time. Such lines capture the disorientation and desperation that
pervade this album. And yet, later in the same song, come the lines which align poignantly with the
song's dreamy sonic context: when up in the clouds are sea dogs/and kites and big white basketballs/the
backyard is thickening/ how is it everything/ everything is alive/alive, alive. "Sea Dogs" is both the
album's thesis and a bridge to Fish Pond Fish, modifying that album's motifs about nature as a reflection
of the self to ask whether nature is not also a means of escaping or transcending the confines of selfhood
altogether.

It's a rare thing and becoming rarer by the day: a group of musicians with that emulsifying magic to make
the whole greater than the sum of its parts. And to see Darlingside perform live is to confirm this special
chemistry. With the release of Everything Is Alive the band will, for the first time, take to the road without
Dave Senft. Instead of filling his spot directly, the band has wisely chosen to honor the special chemistry
of the foursome by letting those arrangements live on the recordings without obligation to faithfully
recreate them onstage. While Dave remains a contributing member of the band, on tour Darlingside will
perform in a completely different configuration altogether—a configuration that will, at times, include the
album's drummer Ben Burns, singer Molly Parden, and others—proving again how the group can adroitly
rearrange themselves for the breaking of a new and different day.
Jaimee Harris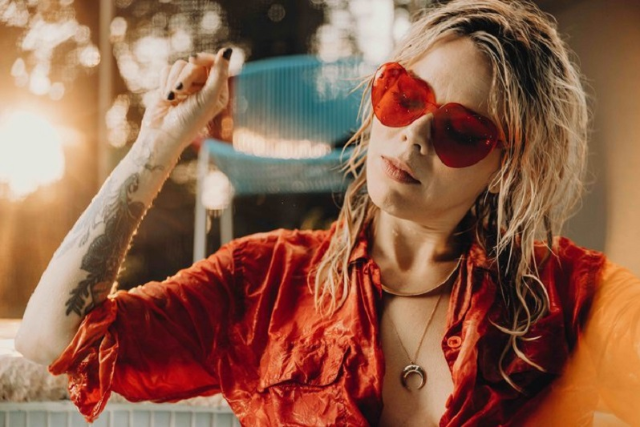 Jaimee Harris turned 30 during the pandemic. It's a milestone that is a rite of passage even during normal times. But for this Texas-born singer-songwriter, it came in the midst of one of the strangest and most tumultuous periods in American history. When the world stopped during lockdown, Harris, like many others, found herself gazing back into the past, ruminating on the nature of her hometown and family origins, and reckoning with their imprint on her. The term 'nostalgia' derives from the Greek words nostos (return) and algos (pain), and if Harris's Boomerang Town can be regarded as a nostalgic album, it is only nostalgic in the sense that the longing for home is a desire to return to the past and heal old wounds.
"I'm at an age where I'm wrestling with trying to understand the nature of my family," Harris says. "There's been suicide, suicide ideation, and there's certainly been addiction all through my family. My dad's father died of suicide when he was 25 and I was 5. I couldn't imagine not having my dad right now."
Harris's sophomore effort, Boomerang Town marks a bold step forward for this country-folk-leaning singer-songwriter. It is an arresting, ambitious song-cycle that explores the generational arc of family, the stranglehold of addiction, and the fragile ties that bind us together as Americans.
For Harris, the album began gestating around 2016, a time of great loss for many in the Americana community, with the songwriter losing several musicians close to her. The shift in the nation's political landscape had ushered in a new level of polarization that saw whole swaths of cultural life being demonized. For someone who grew up in a small town outside of Waco, Harris believed the values instilled in her by her parents were not entirely in line with how many on the left were viewing — and vilifying — Christians, citing them as responsible for the new change in leadership. As a person in recovery, Harris has had to re-evaluate her own connection to faith and find strength in a higher power ("Though he's not necessarily a blue-eyed Jesus," she laughs), though she certainly knows what it's like to "be told how to vote" in a Southern church setting.
It was from the intersection of these social, personal, and political currents the album was born. And while much of the material on Boomerang Town was inspired by personal experience, the songs on this collection are far from autobiographical xeroxed copies. More than anything, they come from a place of emotional truth.
Boomerang Town traces the fortunes of a host of characters who live on the knife's edge between hope and despair. The title track, whose sound recalls the best of Mary Chapin Carpenter's '90s work, features a young couple from a small-town working dead-end jobs who get "knocked up" and have their dreams put on hold. It is a portrait of rural desperation and the restless search for salvation against long odds. "This is what it's like to be a part of the post- "'Born To Run' Generation," Harris quips. "Springsteen's generation had somewhere to run to. I'm not so sure mine does." For the characters in these songs, escape isn't always a matter of geographical distance.
"I tried a lot of perspectives [on this one]," Harris says about writing the title track. "My parents are high-school sweethearts and I was an accident and they're still happily married. I worked at Wal-Mart when I was 19. I reflected on this guy who was the brother of a good friend of mine. He didn't drop out. He knocked up his girlfriend and went into the military. Certainly [the song] is a combination of me and not me. It was me thinking about what might have gone differently for my parents, who are still in Waco and own a business there."
Harris's father, whom she counts as a big supporter and responsible for much of her musical education, took her to the first Austin City Limits Music Festival, where she had the life-changing, Eureka moment of seeing Emmylou Harris, Patty Griffin, and Buddy and Julie Miller perform on stage at the same time. It was then the young Harris knew what she had to do. She had found her ticket out.
Harris continues: "Why was I able to get out of my boomerang town? Why are others stuck there, longing to leave but unable to find their way out? Writing these songs, bringing these narrators to life, brought me closer to the answers," she says.
Themes of grief and addiction permeate other sections of the record. "How Could You Be Gone," which Harris wrote with her partner, the venerable folk songwriter Mary Gauthier, reflects on the passing of a close friend during the pandemic, as well as the 2017 death of Harris's mentor and compadre Jimmy LaFave, a long-time fixture on the Americana scene who succumbed to cancer. "It's been my experience that grief operates on its own timeline," Harris says. "I wanted this track to build and repeat with intensity to mirror the experience of relentless grief." Another song, "Fall (Devin's Song)," is about a former childhood classmate of Harris's who was accidentally shot and killed in the sixth grade. The song was inspired by a series of "In Memoriam" pieces the boy's mother wrote to the local paper, and the song serves as a tribute to both of them, as well as a commentary on the timeless nature of grief.
One of the album's standout tracks is the lilting, Irish-influenced "The Fair And Dark Haired Lad," a Chicks type-number that grapples with the seductive nature of alcohol. Another tune that deals with the demon rum, "Sam's," is far more dirge-like, and its dark, circular melody mirrors the claustrophobia and sense of trapping that comes with the onset of addiction and mental collapse.
Boomerang Town is not entirely a lament, however, with songs like "Love is Gonna Come Again" and the wistful "Missing Someone" shining with hope in the face of the darkness. For this is a record that understands that love and grief are two sides of the same coin. It also announces the arrival of a great new songwriter on the scene.
"My goal is to just write the best possible song I can write," Harris says, "and I wanted to have ten songs that made sense together sonically. I still believe in the album format, and I wanted to lay the groundwork as a solid songwriter." On Boomerang Town, Jaimee Harris, who was able to find her way out — unlike so many others — has accomplished all that, and much more.