JBM Promotions and tSGHR prsent
Sonny Landreth with Cindy Cashdollar w/ The Suitcase Junket
Thu
Mar, 30
@ 8:00 PM
(Doors:

7:00 pm

)
The Southgate House Revival - Sanctuary ,
111 E Sixth Street, Newport, KY
All Ages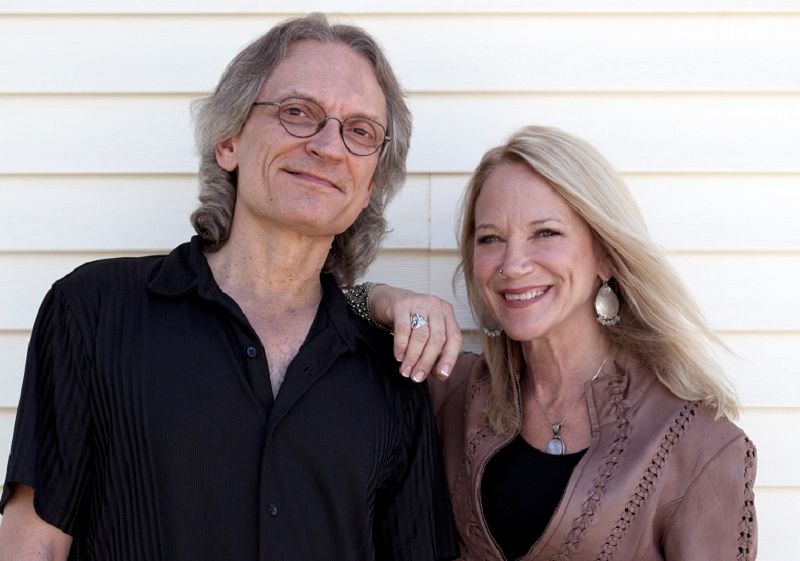 $40-$32
Sonny Landreth and Cindy Cashdollar are making some rare duo appearances in 2022. The Louisiana slide guitar wizards trademark bottle neck chops and Cashdollars dobro and steel string talents culminate in world renowned showcases of guitar virtuosity.

Revered for his unique slide guitar technique, Sonny Landreth has collaborated with many legendary performers including John Hiatt, Jimmy Buffett, Mark Knopfler and Eric Clapton. Summer of 2013, Sonny was part of the Peter Frampton led Guitar Circus tour, often closing the night playing with Frampton on an extended While My Guitar Gently Weeps.

Cindy Cashdollars expertise is in great demand on both steel guitar and dobro. She has worked with many leading artists in various genres including Bob Dylan, Van Morrison, Rod Stewart and Ryan Adams. With the iconic western swing group Asleep At The Wheel, she garnered 5 Grammy awards and was the first woman to be inducted into the Texas Steel Guitar Hall of Fame in 2011.

Performing a mix of original songs with contemporary and traditional blues and roots music, the show is electric, virtuosic, and tastefully delivered by these two great instrumental masters.

Sonny Landreth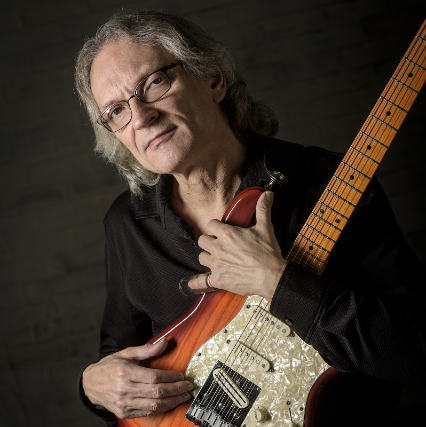 The Louisiana slide guitar icon Sonny Landreth will be releasing his new studio album 'Blacktop Run' on February 21st via Provogue Mascot Label Group. 'Blacktop Run' follows his previous Grammy nominated album 'Recorded Live In Lafayette' (2017) and his back to back Blues Music Awards for Best Guitarist and Best Blues Album for 'Bound by the Blues' (2015).

His groundbreaking work has long mixed familiarity with experimentation, and his latest ten song collection stretches from hard edged electric instrumentals to wistful acoustic ballads. The project's range is the fruit of a renewed collaboration. Producer RS Field who helmed Landreth's trio of breakout albums joined the six stringer and co producer Tony Daigle to finish the record.

'His brilliance and creative energy recharged us,' Landreth said of reuniting with Field. Most of the tracks were recorded live at famed Dockside Studios on the Vermilion River south of Lafayette, LA. 'We came up with new and better ideas, and that's what you want,' he added. It couldn't have gone better.'

After two Grammy nominations, multiple appearances at Clapton's Crossroads Guitar Festival and wide ranging acclaim from fellow players and fans worldwide, Landreth is looking forward to playing the new material live. 'It's all about telling the story,' Landreth says, 'and as long as I can find my way up that path, I'm all in.' As the songwriter's narrator sings in the title number of Blacktop Run, 'A new day is dawning and I have never felt so alive.'
Cindy Cashdollar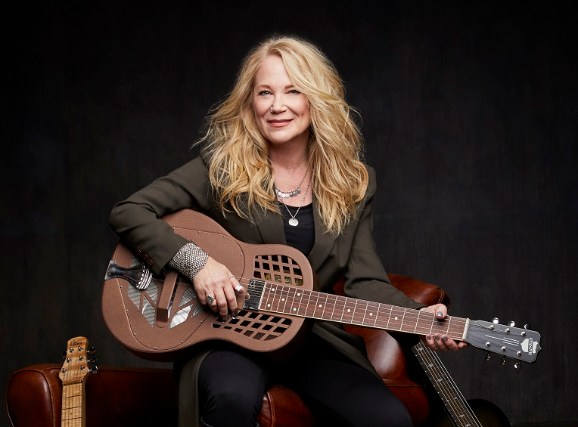 Cindy Cashdollar grew up in Woodstock, New York. Cashdollar is an old local family name. Her great-uncle Albert Cashdollar was the Town Supervisor and the family ran Locust Grove Dairy. The whole musical community watched as Cindy's talent swiftly grew on the Dobro and then lap steel as she played with everyone in town during the late 1970s and '80s, The demand for her musical touch led her to touring and performing regionally with local Woodstock luminaries Levon Helm, Rick Danko, bluegrass singer John Herald, blues legend Paul Butterfield, and folk heroes Happy & Artie Traum. However, in 1992 her restless musical quest took her to Nashville where she met and landed a job with America's premiere Western Swing group Asleep At The Wheel, leading her to Austin. Expanding her instrumental prowess to the steel guitar, Cindy's taste and style added to the band's sound as she toured and recorded with them for nine years. During her time with the band she had the chance to collaborate with legends such as Willie Nelson, Merle Haggard, Dolly Parton and Lyle Lovett, among others, and won five Grammys. Upon leaving AATW to once again engage in a wider variety of music, the names of those who sought her out and hired her to add fire and sweetness to their music are lifted out of the record books: Ryan Adams, Bob Dylan (on his Grammy winning Time Out of Mind album), Van Morrison, Dave Alvin, Rod Stewart, Albert Lee, Marcia Ball, Rory Block, Jorma Kaukonen, Leon Redbone, BeauSoleil, Peter Rowan, Sonny Landreth, Amy Helm …and on and on. She was the first woman to be inducted into the Texas Steel Guitar Hall of Fame in 2011. Cindy was inducted into The Texas Music Hall of Fame in 2012 and was nominated as Instrumentalist of the Year by the Americana Music Association in 2016.
The Suitcase Junket