JBM Promotions & Memorial Hall OTR present
Sierra Hull with Taylor Rae
Wed
Sep, 28
@ 8:00 PM
(Doors:

7:00 pm

)
Memorial Hall ,
1225 Elm Street, Cincinnati, OH
All Ages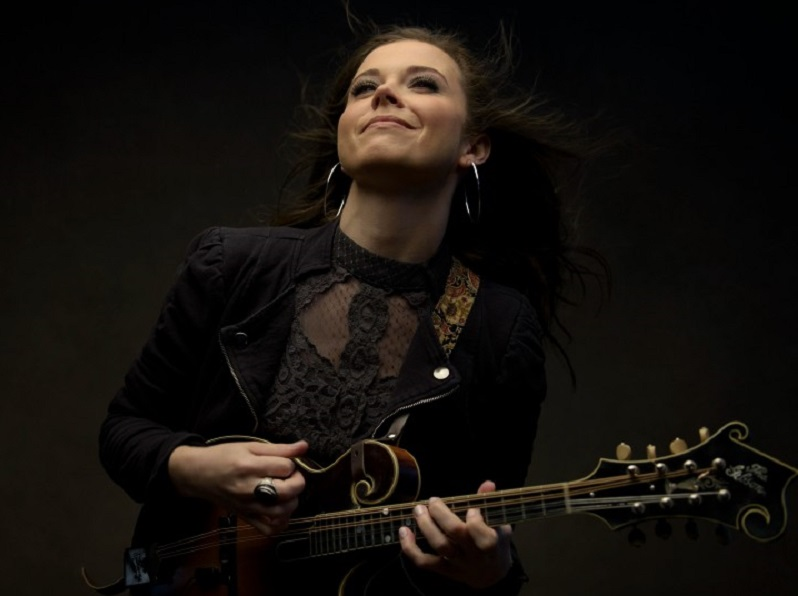 $28.00 - $40.00
Sierra Hull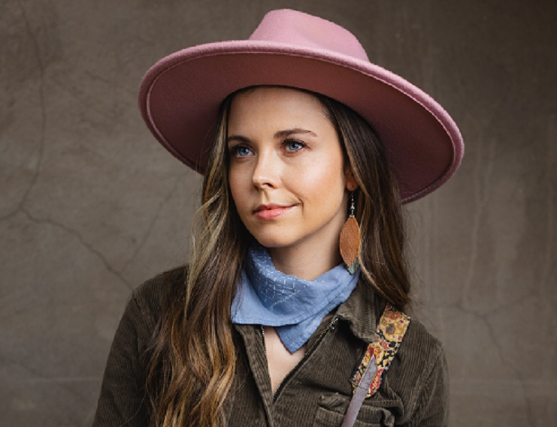 This is the turning point.
This is where a preternatural talent becomes a natural woman.
This is Sierra Hull's Weighted Mind. It is nothing like what we thought it would be. It is nothing like what we've heard before, from anyone. It is singular and emphatic, harmonious and dissonant. It is the realization of promise, and the affirmation of individuality. It is born of difficulty and indecision, yet it rings with ease, decisiveness, and beauty.
"She plays the mandolin with a degree of refined elegance and freedom that few have achieved," says Bela Fleck, the genre-leaping banjo master who produced Weighted Mind. "And now her vocals and songwriting have matured to the level of her virtuosity."
Alison Krauss, who has won more Grammy awards than any female artist in history, says of Hull, "I think she's endless. I don't see any boundaries. Talent like hers is so rare, and I don't think it stops. It's round."
Hull came to us as a bluegrass thrush, a teen prodigy. Krauss called her to the Grand Ole Opry stage when Hull was 11-years-old. Two years later, she signed with Rounder Records, and soon became known as a remarkable mandolin player, a tone-true vocalist, and a recording artist of high order. She made two acclaimed albums. She played the White House, and Carnegie Hall, and the Kennedy Center, and she became the first bluegrass musician to receive a Presidential Scholarship at the Berklee College of Music.
She was celebrated, yet adrift. Stranded, even.
What she felt at 22 was not what she felt at 12, and the music Sierra Hull was writing and playing at home was different from the music she was making on stages.
"In some way, I was needing to run from the thing that everybody thought I was being," she says now, at 24.
But she wasn't running so much as plodding.
She fielded myriad opinions about hypothetical courses. She grew vulnerable, and weighted, and she wrote songs about all of that. She found solace in an antique Brenda Ueland book that advised, "Everybody is original, if he tells the truth, if he speaks from himself."
And she talked with Krauss, the childhood hero who had become an adult confidante.
"Sierra did well in music very fast and very young," says Krauss. "Sometimes when that happens, people don't want you to change. It's, 'We know you as this, and now you're scaring us.' But there wasn't a question about what she wanted. She just needed somebody to listen to her and say, 'What you have to say is valuable. If this is what you feel and what you want to say, you wait until you get to say it.'" Krauss also suggested she talk with Fleck.
"Sierra lives in the border area where new ideas mix to create hybrids, and sometimes brand new directions," he says. "Her own voice was quietly telling her something that was hard to hear over all the advice she was getting." Fleck asked her to play him her new songs, without accompaniment: Just voice and mandolin.
"Even when I was fronting a band, I'd always been an ensemble player," Hull says. "To do something by myself made me rethink everything."
And so she rethought, and she found new ways to play the new songs she'd written. In short time, what had been arduous now seemed genuine and innate. C.S. Lewis' quote about how "the longest way round is the shortest way home" made sense. And a dazzling and atypical album was made possible.
Hull's songs did not remain bare of all but mandolin and voice, though those are the essential elements here. Bass marvel Ethan Jodziewicz came on, providing resonance and rhythmic complexity. Fleck's banjo adorns the courtly "Queen of Hearts/Royal Tea." And Krauss, Abigail Washburn and Rhiannon Giddens add enchanting harmonies.
Bluegrass roots inform and inspire this soundscape, but bluegrass does not define or limit Weighted Mind. This is not bluegrass music, or chamber music, or pop music. This is original music, from a virtuoso who tells the truth and speaks from herself.
"If you won't go where I'm going, then I'll have to go alone," she sings. "Choices and changes/ I'm tired of trying to be someone else." Then she unleashes an octave mandolin solo—first fluttering, then tense and troubled—that could come from no one else.
Hull wrote eleven of Weighted Mind's twelve songs (and she arranged the twelfth tune), penning some with co-writers Jon Weisberger, Zac Bevill, and Josh Shilling, and writing "Stranded," "Wings of the Dawn," "Birthday," "Lullaby," "I'll Be Fine," and "Black River" on her own.
"The moment you start to be yourself, there's an honesty about that, that people connect with," she says. "This album feels like the story of my early twenties, of that searching. Now, it feels like everything worked out the way it was supposed to."
"I'd like to say to you, 'Come follow,'" Hull sings on "Compass." "But you may find my heart's been hollowed out."
Now, she knows. If her heart was hollowed, it was only so it might be filled anew, and then revealed. Welcome to a Weighted Mind, at ease.
Taylor Rae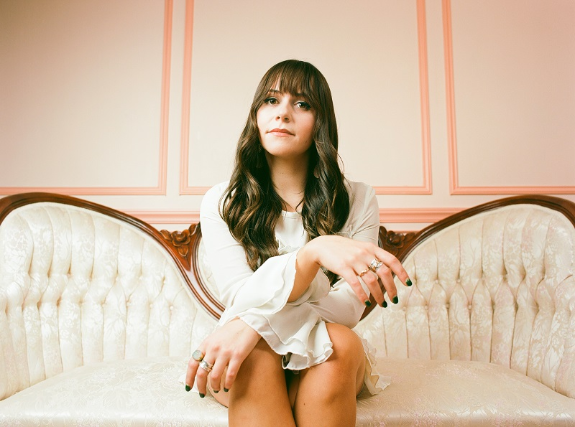 Singer/songwriter Taylor Rae walks through life projecting a calm self-awareness. And,
while there is an aura of purposeful intent in every stride she takes, every note she sings and
every chord she plays, there is also a sense of natural ease in every action. This is some still
water – and it runs deep.
It all began in California with Taylor Rae Vencill's birth in Santa Cruz. Raised in nearby Ben
Lomond, her eclectic musical journey initially took her from the Central Coast to Los
Angeles. Taylor played legendary venues Moe's Alley, Kuumbwa Jazz, the Catalyst and
Hotel Cafe, and earned spots at popular area festivals, including DIO Fest (Boulder Creek)
and Redwood Mountain Faire (Felton).
In 2017, Taylor won Santa Cruz NEXTies Musician of the Year Award and the next year she
struck out for Texas, landing in the musical wonderland of Austin. Since then, Taylor has
performed at the legendary Austin nightspot Stubb's second stage, Nashville's renowned
Bluebird Café, Lexington's The Lyric Theatre and the Asheville, NC Isis Music Hall. She has
shared the stage with a variety of artists including Brandy Clark, The Stone Foxes, Kristian
Bush and Reggae musician Mike Love.
Taylor sang her first song, a cover of Carole King's "It's Too Late" at the age of two. She
wrote her first song at eight, and by age 10, she had filled entire notebooks with her original
lyrics. Taylor was inspired not only by the natural surroundings of her youth, but also the
music of Bonnie Raitt, King, Janis Joplin, Sheryl Crow, Norah Jones, Jewel, Simon &
Garfunkel and Steely Dan, among others. Knowing what her future held, Taylor taught
herself guitar at 12 and, by age of 15, played her first paid gig. Since then, she has lived a
nomadic life, coloring a bit outside the lines, and exploring the ever-evolving definitions of
Americana, Folk, Jazz and Blues - and the vagaries of the human condition. She has earned
comparisons to Jones, Maren Morris, Joss Stone and Grace Potter.
Taylor's Top 20 Americana Music Album Chart debut, MAD TWENTIES, is the culmination
of a gently chaotic decade lived with fearless determination, and Taylor shows a
sophistication and maturity beyond her 28 years with this collection of 12 originals. Produced
by William Gawley, the project runs the gamut from gentle, acoustic Folk to Led Zeppelin-
tinged Rock and roadhouse Blues, while also incorporating Jazz and psychedelic influences.
No Depression says that "The album introduces a singer fully in command of her vocal gifts
and a songwriter who enfolds her lyric sensibility in haunting musical sketches." It is an apt
description for a largely chronological concept album. Taylor's incisive lyrics cover a broad
emotional landscape, describing a blossoming – then withering – romance in stunning
confessional detail. The gently rolling opening cut, "Window," inspired by a psychedelic
experience, affords the first inviting glance into the real-life relationship on which the
majority of songs are based, while the sweetly romantic first single, "Fixer Upper," offers a
dreamy optimistic view forward. The paths of touring musician and romantic partner
converge in the free-ranging, B3-laden "Home on the Road," an Americana Music Chart Top
15 single. Taylor's vocal prowess for searing Blues/Rock is demonstrated in the electrifying
"Forgiveness." Other highlights include the raw, edgy vibe of the politically charged "Never
Gonna Do" - a brief but compelling detour from the album's autobiographical element. The
collection closes out with "Taking Space," a darkly bittersweet epilogue to the love story.
"Recording the album was very cathartic; it reflects my own personal journey of self-
actualization, awareness and growth," admits Taylor. "It's easier to look back on this journey
and relationship with gratitude now."
Since the release of MAD TWENTIES, Taylor's journey has found her touring non-stop in
support of the album, doing countless live shows, podcast interviews, and radio and television
appearances to bring her to audiences and critics alike. High profile appearances include
Circle TV, Ditty TV, Woodsongs and Mountain Stage.
When Taylor is not working on music, she enjoys reading, practicing yoga and spending time
with her long-haired dachshund, Winnie.