JBM Promotions & tSGHR present
Chuck Prophet & The Mission Express with Matt Jaffe
Wed
Oct, 27
@ 8:00 PM
(Doors:

7:00 pm

)
The Southgate House Revival - Sanctuary ,
111 E Sixth Street, Newport, KY
Ages 18 and Up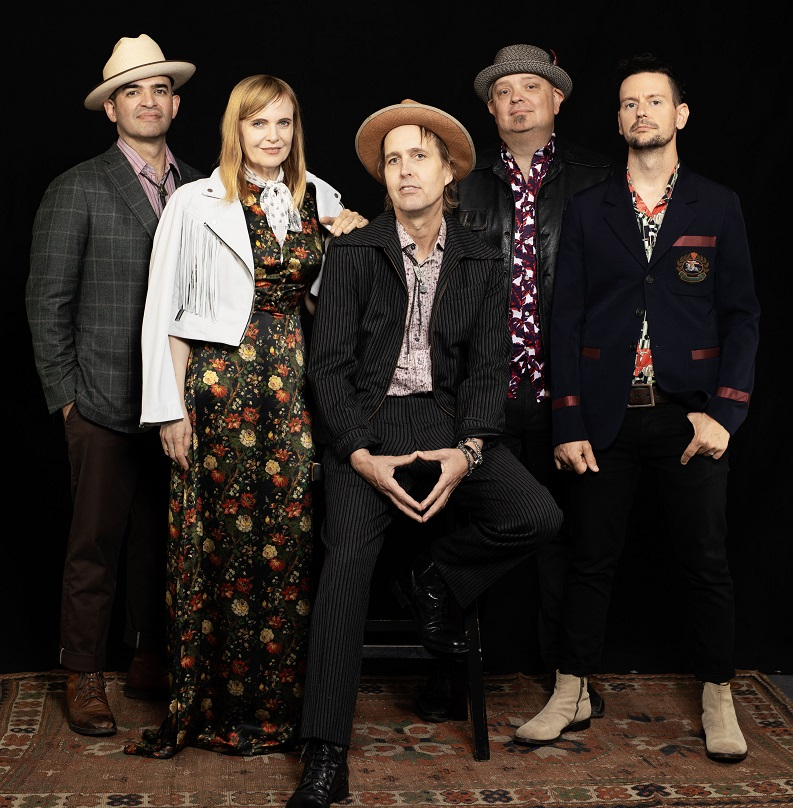 $22 adv / $25 dos
Chuck Prophet & The Mission Express
Since his neo-psychedelic Green On Red days, Chuck Prophet has been turning out country, folk, blues, and Brill Building classicism. THE LAND THAT TIME FORGET is something different, a weather vane picking up signals fromouterspace –or maybe it's the Heartland.

Priced out of his beloved hometown, San Francisco, Prophet found himself re-energized in Upstate NY just a few miles from the Vermont border –and made a record that is much a 21st century exorcism as it is America.

The songs inhabit a world where a FAST KID might be on the run from the truant officer or a handsy boss...or the Immigration Service. These are love songs that turn political on a dime (LOVE DOESN'T COME FROM THE BARREL OF A GUN), and melodic hallucinations about kicking back in the Oval Office after hours "talking to my baby, saying baby, let's not fight."

Where else besides a Chuck Prophet LPare songs going to come at you from both the Tenderloin and an English roundabout, with stopovers in NIXONLAND and a love-struck mirror on a Saturday night while a workingman tries his BEST SHIRT ON? With special appearances by the ghost of Johnny Thunders and Willie Wonka and John the Baptist and the train that brought Abraham Lincoln home one last time.

In WAVING GOODBYE, a young girl leaves small town attitudes behind to conquer the world one gig at a time. Then there's a dance MARATHON, lost in time and reborn as a reality show. According to WOMANKIND,men had their run,but it's over. (The good news is he can still try tosing his way into her heart.).

And it all leadsup to1600 Pennsylvania Avenuewhere a singer has his say,in two and a half loping verses and a middle eight.

Here's Chuck:

"Have any of you been to a 24-hour Walmart on the outskirts of Pittsburgh after midnight lately? It was just me and a couple tweakers roaming the auto parts aisles. We got along just fine. Long story short, I fixed that guitar by my lonesome and am playing it right now. I'm kind of proud of that."
Matt Jaffe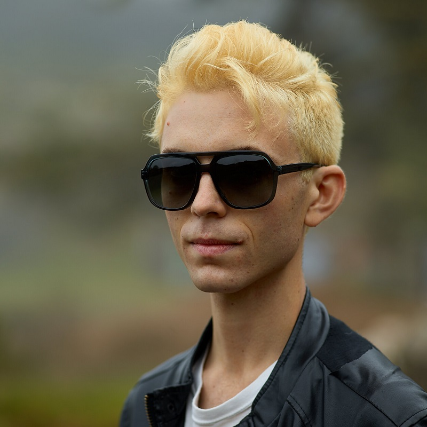 After cutting his teeth on open mics around the Bay Area, San Francisco songwriter Matt Jaffe was discovered by Jerry Harrison of Talking Heads. Together, they produced his first album at the age of 16, cementing Matt's dedication to music. Soon, he formed a band, dropped out of college, and has not looked back.
Since then, Matt has written more songs than he can remember the words to, crisscrossed the country opening for Blues Traveler and Wilco, and co-written with Tom Higgenson of the Plain White T's. Inspired by the great lineage of rock n' roll, he marries literary lyrics with the undeniable urge to dance.
Matt has served as musical director for experimental theater, collaborated with poets on genre-bending spoken word, and curated residencies among fellow songwriters. Having suffered from seizures since 2015, Matt also uses his music to unite local and national epilepsy communities. Matt is currently rolling out his fourth and fifth albums, Undertoad and Kintsugi.