JBM Promotions Presents
CANCELLED: James McMurtry with Bonnie Whitmore
Thu
Sep, 24
@ 8:00 PM
(Doors:

7:00 pm

)
The 20th Century Theater ,
3021 Madison Road, Cincinnati, OH
All Ages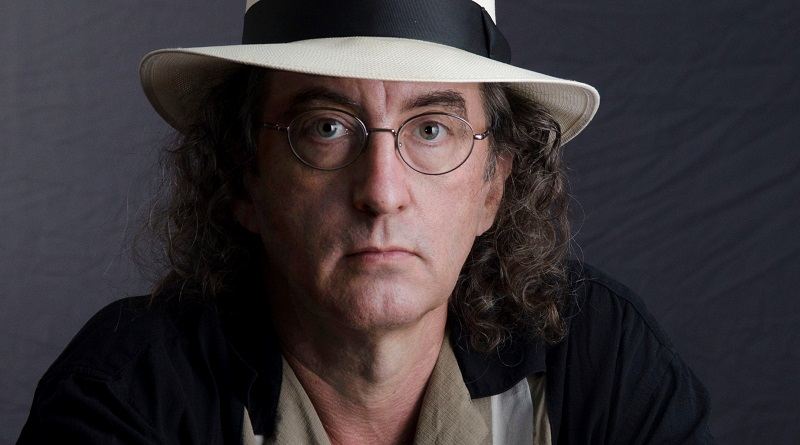 $28 - $25
The New York Times Magazine's cover story "25 Songs That Tell Us Where Music Is Going" (Sunday, March 12) prominently features a four-page spread focusing on James McMurtry's "Copper Canteen," from his 2015 release Complicated Game. The author points directly to the song's frequently quoted opening line as a representative passage in McMurtry's work: "Honey, don't you be yelling at me while I'm cleaning my gun."
"Though that line about the gun got a big laugh when McMurtry played it in Dallas," Ruth Graham writes, "I still don't know whether to hear it as a joke or a threat, and McMurtry has never been one to offer the easy comfort of a straight answer."
Additionally, while many fans consider McMurtry an overtly political songwriter ("We Can't Make It Here Anymore," "Cheney's Toy"), Graham notes that he's actually more concerned with the effect of policy on personal workaday matters. "McMurtry often writes about how seemingly distant political concerns nudge his characters' choices and prod their psyches," she says, "the stretched budget of the Veterans Affairs Department or the birth of a new national park's consuming the neighbors' land through eminent domain."
Read the New York Times Magazine in full http://nyti.ms/2mqjFM9″>here.
Those living and visiting Austin during South by Southwest this week will have several chances to catch McMurtry, from his full-band showcase at Mojo Nixon's Jalapeno Pancake Mayhem at the Continental Club to a solo gig at El Mercado's Backstage. Fans on the East Coast can see him on his Stateside Solo tour later in March, which launches at the Clementine Cafe in Harrisonburg, Virginia on March 25 and routes throughout the region before concluding at New York City's City Winery on April 2.
"Nothing makes you miss Waffle House like a couple of weeks in Europe," says McMurtry, who has been touring abroad recently. "The term 'Continental Breakfast' is an oxymoron."
"James McMurtry may be the truest, fiercest songwriter of his generation" —Stephen King


James McMurtry (solo)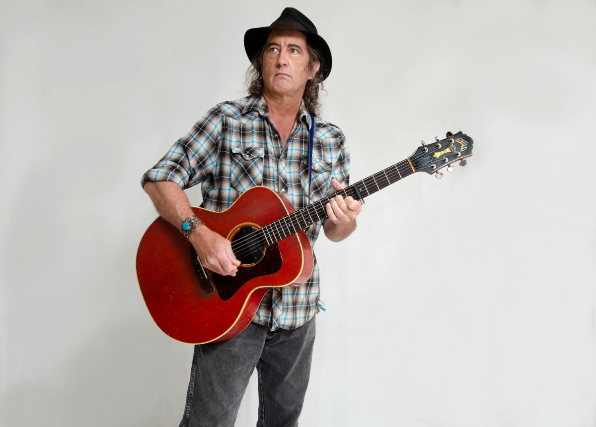 AUSTIN, Texas: James McMurtry spins stories with a poet's pen ("Long Island Sound") and a painter's precision ("She Loves Me"). Proof: The acclaimed songwriter's new Complicated Game. McMurtry's first collection in six years spotlights a craftsman in absolutely peak form as he turns from political toward personal ("These Things I've Come to Know," "You Got to Me"). "The lyrical theme is mostly about relationships," McMurtry says. "It's also a little about the big old world verses the poor little farmer or fisherman. I never make a conscious decision about what to write about."
Complicated Game delivers McMurtry's trademark story songs time and again ("Copper Canteen," "Deaver's Crossing"), but the record brings a new (and certainly no less energetic) sonic approach. First, recall blistering beats and gnashing guitars from his magnum opus Just Us Kids (2008). Now, unplug. "The label head wanted more acoustic," McMurtry explains. "We built everything as we went so we ended up with more acoustic guitar as we went. We just played whatever sounded right for a given song, but we weren't necessarily saying this is an acoustic record."
Exhibit A: "How'm I Gonna Find You Now." The record's lead single boasts buoyant banjos and driving drums as endlessly energetic as anything electrified. Whiplash vocals further frenzy the beat. "I've got a cup of black coffee so I don't get lazy/I've got a rattle in the dashboard driving me crazy," McMurtry effectively raps. "If I hit it with my fist, it'll quit for a little while/Gonna have to stop to smoke in another mile/Headed into town gonna meet you at the mercantile/Take you to the Sonic get you grinning like a crocodile."
Such vibrant vignettes consistently turn heads. They have for a quarter century now. Clearly, he's only improving with time. "James McMurtry is one of my very few favorite songwriters on Earth and these days he's working at the top of his game," says Americana all-star Jason Isbell. "He has that rare gift of being able to make a listener laugh out loud at one line and choke up at the next. I don't think anybody writes better lyrics." "James writes like he's lived a lifetime," echoes iconic roots rocker John Mellencamp. Yes. Spin "South Dakota." You'll hear.
Further evidence: McMurtry's Just Us Kids (2008) and Childish Things (2005). The former earned his highest Billboard 200 chart position in nearly two decades and notched Americana Music Award nominations. Meanwhile, Childish Things scored endless critical praise and spent six full weeks topping the Americana Music Radio chart in 2005 and 2006. In 2006, Childish Things won the Americana Music Association's Album of the Year and "We Can't Make It Here" was named the rapidly rising organization's Song of the Year.
Of course, Complicated Game doubles down on literate storytelling longtime enthusiasts expect. Recall high watermarks past: "Childish Things," "Choctaw Bingo," "Peter Pan," "Levelland," and "Out Here in the Middle" only begin the list. (Yes, Robert Earl Keen covered those last two, "Levelland" remaining a live staple.) Just Us Kidsalone includes fan favorites "Hurricane Party," "Ruby and Carlos" and "You'd a Thought." High watermarks deliver equal measures depth and breadth and pierce hearts with sharp sociopolitical commentary ("Fireline Road").
More history: McMurtry critically lauded first album Too Long in the Wasteland (1989) was produced by John Mellencamp and marked the beginning of a series of acclaimed projects for Columbia and Sugar Hill Records. In 1996, McMurtry received a Grammy nomination for Long Form Music Video for Where'd You Hide the Body. Additionally, It Had to Happen (1997) received the American Indie Award for Best Americana Album.
In 2004, McMurtry released the universally lauded Live in Aught-Three on Compadre Records. The following year, Childish Things notched arguably his most critical praise, spending six weeks at No. 1 on the Americana Music Radio Chart in 2005 and 2006. In September 2006, Childish Things and "We Can't Make It Here" won the Americana Music Awards for Album and Song of the Year, respectively. McMurtry received more Americana Music Award nominations for 2008's Just Us Kids. This album marked his highest Billboard 200 chart position in more than nearly two decades.
In 2009, Live in Europe was released, capturing the McMurtry band's first European tour and extraordinary live set. Along with seasoned band members Ronnie Johnson, Daren Hess, and Tim Holt, the disc features special guests Ian McLagan (The Faces) and Jon Dee Graham (True Believers, Skunks). Also, for the first time ever, video of the James McMurtry Band's live performance is available on the included DVD.
The poignant lyrics of his immense catalog still ring true today. In 2011, "We Can't Make It Here" was cited among The Nation's "Best Protest Songs Ever." "'We Can't Make It Here,'" Bob Lefsetz wrote, "has stood the test of time because of its unmitigated truth."
McMurtry tours year round and consistently throws down unparalleled powerhouse performances. The Washington Post notes: "Much attention is paid to James McMurtry's lyrics and rightfully so: He creates a novel's worth of emotion and experience in four minutes of blisteringly stark couplets. What gets overlooked, however, is that he's an accomplished rock guitar player ... serious stuff, imparted by a singularly serious band."

Bonnie Whitmore (solo)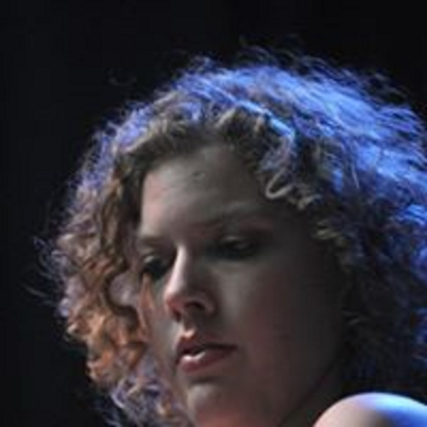 Bonnie Whitmore is an American musician from Austin, TX, currently based in Nashville, TN.
After dropping out of the institution at the age of 15, Whitmore has gone on to pursue her career as a professional performer. She has tried on several musical roles for size, including playing the bass, the cello, and most lucratively as freak show extraordinaire, impersonating a living and breathing jukebox for tourists.
Born and bread as a musical performer, Whitmore has created a sound and voice of her own. She brings to every show a veracity of honest emotion and vulnerability that almost hurts you in its beauty. Her voice is a powerful one and will command your attention. Whitmore's performances go through many emotions and musical climaxes . Whitmore has shared the stage and played with the likes of Cat Power, Miranda Lambert, Bruce Robison, Kelly Willis, Susan Gibson and Mando Saenz. She relocated to Nashville in pursuit of her music career.