JBM Promotions presents
TO BE SCHEDULED: Charlie Hunter & Lucy Woodward
Fri
May, 8
@ 8:00 PM
(Doors:

7:00 pm

)
York Street Cafe ,
738 York Street, Newport, KY
All Ages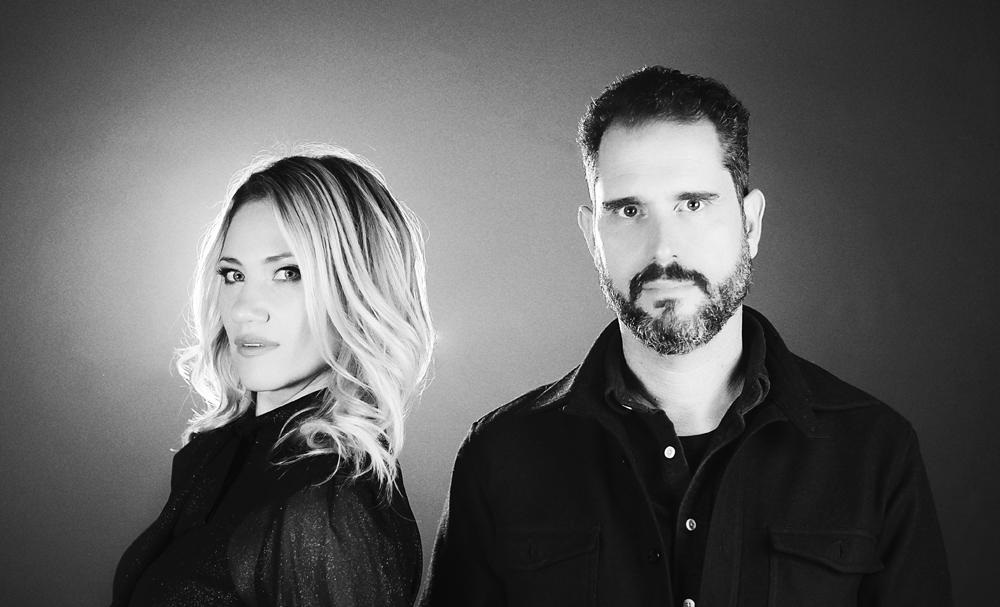 $25 ad / $28 dos
An exhilarating blast of blues, soul and funk, Music!Music!Music! marks the recorded debut of the musical partnership between guitarist Charlie Hunter and vocalist Lucy Woodward. Recorded in High Point, North Carolina, with longtime Hunter collaborator Derrek Phillips on the drums, Music!Music!Music! showcases the dazzling interplay between Hunter's funky guitar and Woodward's stunning voice, while also beautifully capturing the spontaneity and good vibes of the duo's live performances.
The album's eleven tracks range from the old-world blues of Blind Willie Johnson ("Soul of a Man") and Bessie Smith ("You've Been a Good Ole Wagon") to the tormented soul of Nina Simone ("Plain Gold Ring," "Be My Husband," and the immortal "Please Don't Let Me Be Misunderstood"), from jazz standards ("Angel Eyes" and "Music! Music! Music!," popularized by Ella Fitzgerald and Teresa Brewer, respectively) to bluegrass and alt-country classics (Hazel Dickens and Alice Gerrard's "The One I Love Is Gone," Lucinda Williams' "Can't Let Go"), from the smoky Fifties R&B of Ruth Brown's "I Don't Know" to the technicolor Eighties funk of Terence Trent D'Arby's "Wishing Well." "We'd already worked out all the arrangements and grooves during our tours together," says Woodward of the album. "We sort of planned for this all year, found the right time to do it — and pressed 'record'!"
Soulful, spacious and deliciously in the pocket, Music!Music!Music! reverberates with the thrilling intensity of the duo's live shows, and crackles with the electricity of two talented performers stretching out together from their respective comfort zones. "It was just fun, man," says Hunter of the recording sessions. "I've done so many records in my lifetime, everything from jazz to working with hip-hop people, really avant-garde stuff — but this is the first record I've ever done that is really a partnership with a singer. I'm really happy with how it came out."
Charlie Hunter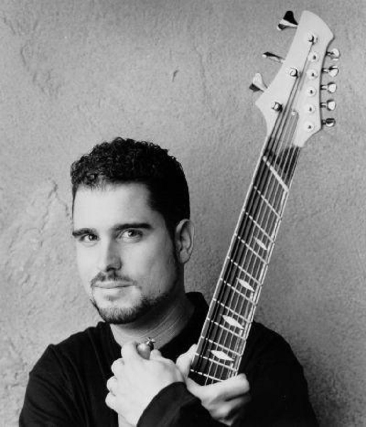 With a career spanning 16 years and almost 20 albums, Charlie Hunter consistently ups his game as an innovative writer and bandleader. He has worked with the likes of Norah Jones , Mos Def, John Mayer, D'Angelo and countless others. He is widely considered the authority on the seven and eight - string guitar, and continues to stun audiences with his ability to simultaneously bust out tasty bass parts, melodic leads and swinging rhythms.
Hunter has previously recorded for the venerable Blue Note label, Concord, Ropeadope, GroundUP and others. His recent independent venture is steered by his motivation to release music that most inspires him. Critics have touted his genius technique, but it's his profound artistic sensibility that propels his original music. Hunter's signature style of writing and performing has secured his place as one of today's great guitarists.
Lucy Woodward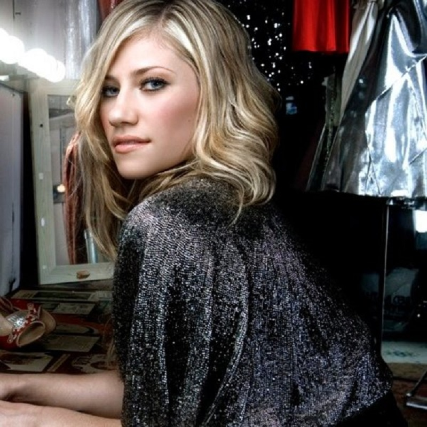 A Little Bit About Lucy
Born in London, Lucy spent her childhood in New York and Holland. She is the daughter of two classical musicians - her father a conductor and composer, her mother an opera singer, musicologist, teacher and bellydancer. No matter which household she was living in, she was "always music-making and creating."
Fresh out of school, she was singing jazz in NYC's West Village for tips, singing in cover bands and writing songs before signing with Atlantic Records (2003) —a time period that saw her score a Top 40 hit with "Dumb Girls" and another Top 5 hit she wrote for Stacie Orrico called "(There's Gotta Be) More to Life", earning her 2 BMI Awards. With her debut record in tow, she toured the US, Japan and New Zealand and appeared on The Tonight Show with Jay Leno.
But Woodward had no desire to be a pop starlet: her follow-up, the jazzier, punchier indie record Lucy Woodward is...Hot and Bothered was released in 2008 which "shed new light" on music-making again. Hot and Bothered was inspired by her days at Manhattan School of Music, lots of Etta James and the 1967 classic animated film The Jungle Book bringing her back to her bluesy roots. Billboard described how "Lucy's a ball, equally appreciable for fans of melodic sing-along baubles and highbrow aficionados of finely honed musical composition. A sonic turnstile that flips through dreamy pop, jazz and bluesy bebop".
This, in turn, was followed by Hooked!, an album of Brill Building meets Big Band songs, released on Verve/Universal (2010) -- which was largely produced by Tony Visconti (David Bowie). The album effortlessly moves across multiple genres, including gypsy-swing, jazz and rhythm & blues. Along with her self-penned compositions, the album showcases Lucy's stunning covers of Peggy Lee's Cuban-inspired "Sans Souci" and an Ink Spots-inspired a cappella Hoagy Carmichael classic, "Stardust." Nellie McKay, who Lucy had always been a hardcore fan of, wrote a song for her called "Another Woman" which Lucy recorded on Hooked! as well (featuring Nellie on background vocals).
In 2012, Lucy was asked to tour as a band member filling in for the lead singer of Pink Martini learning songs in Turkish, French, Croatian, Japanese and Spanish with 6 days notice. Lucy's dates with Pink Martini varied from Montreal Jazz Fest to singing with the San Francisco Symphony for several performances. That same year, Lucy has also toured overseas sponsored by Armed Forces Entertainment, performing for American military units stationed in Spain, Italy and Turkey.
Lucy began to work with Snarky Puppy bandleader Michael League, who played bass in her NYC band at the time. She started opening for Snarky Puppy (with them as her backing band) and was featured on Snarky Puppy's Family Dinner, Vol. 1 album singing the hauntingly bluesy "Too Hot To Last". The album earned them their first Grammy and the song now has over 1.2 million views. League and longtime friend keyboardist/arranger Henry Hey (Forq, David Bowie) co-produced her fourth solo album Til They Bang on The Door, which was released on GroundUP/Verve/Universal in 2016. The album features the Snarky Puppy horns, Cory Henry on organ and Grammy nominees trombonist Alan Ferber and cellist Dave Eggar.
In 2017, Lucy debuted her material with Big Band arrangements from two of her albums performing at Aarhus Jazz Festival and Jam Days with TipToe Big Band in Denmark. She has continued to perform her Big band material in Holland, Miami and Los Angeles. In 2018, Lucy was invited to perform in collaboration with Germany's WDR Big Band with arrangements/conducted by Chris Walden. Together, Lucy and Walden created "Love and Other Bad Habits", a repertoire of Big Band arrangements on vices, addictions and other odd human behaviors. Lucy was the featured guest in a 2-week residency with bandleader/trumpeter Dominick Farinacci at Jazz At Lincoln Center in Shanghai, China in December, 2018.
For much of 2018, Lucy toured with Charlie Hunter as a trio. Having just released their first debut collaboration Music!Music!Music! in April, they will be touring US an Europe for the rest of the year. The record consists of groove-heavy renditions of blues and classic vintage pop from the 1890's to 1980's. See more info below about the Charlie Hunter & Lucy Woodward project.

In addition to her solo career, Woodward toured with Rod Stewart for many years singing background vocals. She has also sung on albums by Celine Dion, Rod Stewart, Chaka Khan, Snarky Puppy, Barbra Streisand, Nikka Costa, Carole King, Joe Cocker, Gavin DeGraw and Randy Jackson. Her songs and vocals have been heard in many movies/TV shows including What a Girl Wants, The Blind Side, Music and Lyrics, New Year's Eve, First Daughter, Last Vegas, Footloose, Manhattan Nocturne, Accepted and Disney's Ice Princess, with her rendition of Bjork/Betty Hutton big band cover "It's Oh So Quiet."