JBM Promotions & TSGHR present
Darrell Scott with special guest Malcolm Holcombe
Fri
Jun, 21
@ 8:00 PM
(Doors:

7:00 pm

)
The Southgate House Revival - Sanctuary ,
111 E Sixth Street, Newport, KY
Ages 18 and Up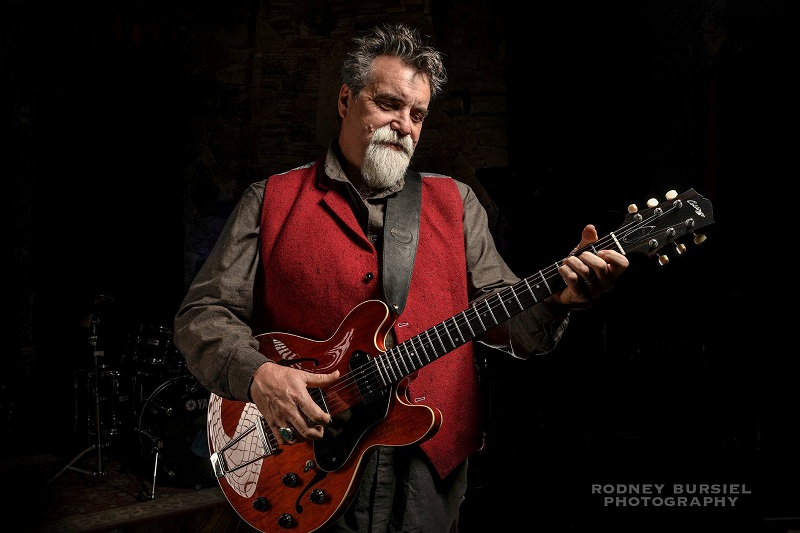 $35 - $25
DARRELL SCOTT

After living in Nashville for 23 years, Darrell Scott lives in the country now, but he's still regarded as one of Music City's premier session instrumentalists.

Scott has had a storied career touring with Robert Plant's Band of Joy and collaborated with Sam Bush, Steve Earle and Emmylou Harris. He's written songs for mainstream artists, including Travis Tritt, Zac Brown, Brad Paisley and Sara Evans, all the while bringing his special guitar style to his own gigs.

He's taking a break from his tour with Zac Brown to be with us!

MALCOLM HOLCOMBE
"Malcolm Holcombe is an artist of deep mystery and high art; he is who I listen to, and have for over 20 years," says Darrell Scott, one of Nashville's premier sessions instrumentalists and a nationally respected singer-songwriter. "All the goods that I value in songs and artistry are in Malcolm."

"I think for most songwriters, songs are like clothing. Malcolm's songs are his skin," writes fellow Nashville tunesmith David Olney. "They are a direct expression of who is as a man."

"People like to say Malcolm Holcombe is a national treasure, and they got that right," adds R.B. Morris, an East Tennessee singer-songwriter, playwright and the former poet laureate of the City of Knoxville. "He stands on all the old American music traditions and takes them his own way into a very individual music expression."

"Come Hell or High Water" is trademark Malcolm: chiseled out of a life abundant in both hard times and sweet ones. He was born and raised in these hills, learned to play the flat-top guitar with a local folk group and woodshedded on stages at dance halls, county fairs and community centers throughout the region. He left for a spell, winding up in Nashville and signing a record deal with Geffen that exposed him to a wider audience, but ever since he came back home, he's been content to do his own thing, earning admiration from contemporaries like Steve Earle and Emmylou Harris and drawing comparisons to everyone from the late Townes Van Zandt to Bruce Springsteen for the way he paints vivid portraits with his songs, turning them into haunting, brooding, moving affairs. There's an ache of loveliness and loneliness, of torment and hope, threaded through each of the 13 tracks on his latest, all of them crafted with the celebrated roots-music couple Iris DeMent and Greg Brown.


Darrell Scott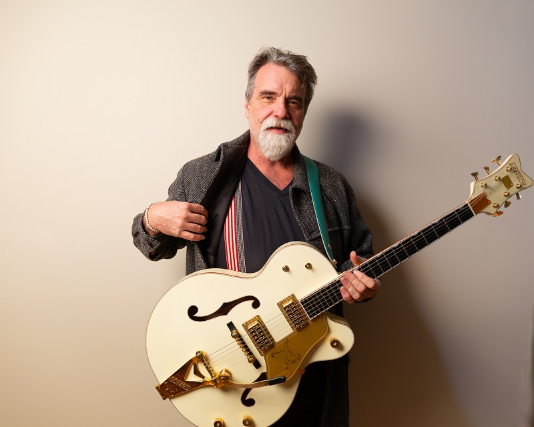 "I look like an insider because of everything I've done but I always felt like an outsider," Darrell Scott says. "And that's important—to be an outsider." He's also a master.

Whether its' rock, folk, country or blues, Darrell Scott, the 4-time Grammy nominated Nashville songwriter, has written hits all the way from Brad Paisley and the Dixie Chicks to Del McCoury, Sam Bush and Keb Mo; contributing songs to three of 2016's best albums alone. 'It's not surprising that Scott wrote nine of the 14 songs on his own new album, "Couchville Sessions," and less surprising that he wrote three songs with the like-minded Americana artist Hayes Carll on Carll's magnificent new disc, "Lovers and Leavers,"' in addition to "1000 Things" from Sarah Jarosz's award winning "Build Me Up From Bones" album.

What's more surprising is that Scott came off of a year and a half of touring in Robert Plant's Band of Joy with a co-write on R&B star Anthony Hamilton's new recording, "Save Me," the opening track on "What I'm Feelin." Over the past two years Darrell has produced, co-written and performed on three songs from Zac Brown's latest project "Heavy Is the Head," in addition to producing Jonathan Edwards latest and Malcolm Holcombe's upcoming 2017 release, "Pretty Little Troubles." But these partnerships all makes sense: Although they hail from different genres, these artists are master craftsmen at fitting words to notes.

Witness his ability to make just about any instrument talk, listen to his vocals and songwriting to hear him contain every emotion between joy and pain within one verse in his singing and in his pen. Nowadays he's taking the outsider role even more seriously; after 23 years in Nashville he spent the last year devoting himself to a self-sufficient lifestyle in the country while simultaneously putting together his best album in years.

Malcolm Holcombe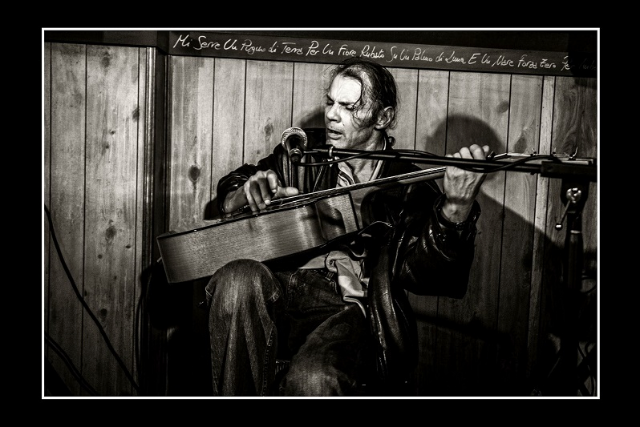 On the North Carolina side of the Southern Appalachians, the land still retains its secrets.

It's a place of paradoxes, where poverty is handed down from one hardscrabble generation to the next in towns passed over by the New South progress that gives a city like Asheville its bourgeois charm. It's a resilient pocket of wilderness where a small band of Cherokee once disappeared into the misty hollers to wait out the white man's ire, back in the deep woods where old growth timber blocks out the sunlight and compass needles sometimes spin crazily and the trappings of civilization give way to things beyond human understanding.

On the cusp of releasing his 13th studio album — "Come Hell or High Water," out XXX on Singular Recordings — singer-songwriter Malcolm Holcombe is a both a part of and apart from those Blue Ridge hills, a Southern folk golem brought to life by the deeper mysteries that give these hills so much of their folklore.

His songs belong in the same Western North Carolina echelon of mysteries like the Brown Mountain Lights or the ghostly apparitions along Helen's Bridge or the phantom choir of Roan Mountain — things that surpass conventional explanation but summon forth a combination of awe and primal longing, an ache to understand the great questions of the human condition.

Malcolm may not have the answers to those questions, but his songs are drawn from the same waters that begin as a trickle in the deep woods: wild, untamed, filled with the whispers and roars of all the mysteries and wonders those hills contain. And like the region's otherworldly manifestations, they come from a place that transcends easy understanding, even by their creator.

"I don't know, man; people ask me that stuff, and I can't really tell you where it comes from," Holcombe says. "I'm not really good at pulling a Houdini and getting the pencil to levitate. Getting my pencil to levitate is impossible; it's not in my realm of being. Like my friend Eddie from up here in Swannanoa says, 'If you like to get corn, you got to get out the hoe.'"

For "Come Hell or High Water," he wields that hoe with a deft set of hands, gnarled fingers smelling of tobacco and fresh dirt and the resin from thousands of worn-out guitar strings. It's his third record in as many years, but it's a pointless endeavor to talk to him about his creative process, because Malcolm isn't the sort of songwriter to poke those dark recesses of the mind to figure out where the words that bubble up there come from.

"It's like a friend of mine said years ago — everything's a miracle or nothing's a miracle," he says. "It's just miraculous to be in this situation with some wonderful folks that I've been working with over the years, and to be supported by my wife and friends and fans."
Two hundred years ago, early settlers might have visited a man like Malcolm in a cave cut into the side of a North Carolina mountain, hauling tobacco or hides through the Southern Appalachian woods to receive words of wisdom. Even with the contemporary trappings of internet songwriting and email and digital studio wizardry at his disposal, he's not that far removed from that wild-eyed hermit who speaks in riddles and metaphors and delivers prophecies and portents of troubled times. If there's one thing you can depend on Holcombe to deliver, it's honesty — often searing, often painful, always with the sort of deft turn of phrase that has made ardent admirers out of his contemporaries.

"Malcolm Holcombe is an artist of deep mystery and high art; he is who I listen to, and have for over 20 years," says Darrell Scott, one of Nashville's premier sessions instrumentalists and a nationally respected singer-songwriter. "All the goods that I value in songs and artistry are in Malcolm."
"I think for most songwriters, songs are like clothing. Malcolm's songs are his skin," writes fellow Nashville tunesmith David Olney. "They are a direct expression of who is as a man."
"People like to say Malcolm Holcombe is a national treasure, and they got that right," adds R.B. Morris, an East Tennessee singer-songwriter, playwright and the former poet laureate of the City of Knoxville. "He stands on all the old American music traditions and takes them his own way into a very individual music expression."

"Come Hell or High Water" is trademark Malcolm: chiseled out of a life abundant in both hard times and sweet ones. He was born and raised in these hills, learned to play the flat-top guitar with a local folk group and woodshedded on stages at dance halls, county fairs and community centers throughout the region. He left for a spell, winding up in Nashville and signing a record deal with Geffen that exposed him to a wider audience, but ever since he came back home, he's been content to do his own thing, earning admiration from contemporaries like Steve Earle and Emmylou Harris and drawing comparisons to everyone from the late Townes Van Zandt to Bruce Springsteen for the way he paints vivid portraits with his songs, turning them into haunting, brooding, moving affairs. There's an ache of loveliness and loneliness, of torment and hope, threaded through each of the 13 tracks on his latest, all of them crafted with the celebrated roots-music couple Iris DeMent and Greg Brown.

As exquisite as both guests sound, however, it's Malcolm's roughhewn and ragged voice that "cuts through ya like a frozen butter knife," to borrow a line from "Old North Side," one of the new record's easy-like-Sunday-morning grooves. It's a song of snapshots as only Malcolm can take them — "gas-guzzling rustbucket" … "JFK on the stickhouse mantle" … "the old man's porch" … images trumping narrative, a glimpse inside the flurried hurricane of the songwriter's mind.

"This world is full of goodness and a lot of positivity, but it seems like I can relate to the underdog and the downtrodden, for obvious reasons," he says. "Those types of songs seem to strike a nerve more deeply than the 'Yellow Brick Road,' because I think it's a struggle for all of us to try to do the next right thing. Some people have the spiritual chemistry to be able to achieve that more easily than others, but I think we all struggle with getting up in the morning and trying to live in our own skin."

"Feelin' my age, feelin' cynical and wrong, too scared to believe I belong anymore," he ponders on "New Damnation Alley," one of those vocal tangos with DeMent that takes "Come Hell or High Water" to a level umatched by his past catalog. When they channel the sweet ache of "I Don't Wanna Disappear" or lift up the gospel-blues praises of "Gone By the Ol' Sunrise" or send up a warning for the coming "rain and the dread" on "Black Bitter Moon," Malcolm's guttural growls and hissing lamentations are tempered by DeMent's country drawl sweetness. And by the time the record fades into the final track — "Torn and Wrinkled," a weary rumination on the passage of time and one man's life's work ("my conscience carries all the weight to help another's heavy burden") — it becomes clearer than ever that Holcombe's voice deserves some sort of recognition by the state of North Carolina for its unique contribution to the art and tradition of the hill country he calls home.

It's the groan of weathered timber from an abandoned mountain cabin during a spring storm, the lonesome bark of a coyote on the other side of a ridge or the whine of a locomotive cutting through Appalachian valleys in the dark of night. It's a haunting and mysterious thing, and like most of the mysteries of these hills, the true beauty lies in the eyes — or in this case, the ears — of the beholder.

"It's not for me to judge what people think or ascertain from the tunes; they get what they get out of them," he says. "I try not to think about it or get too analytical about any of it. They're just built through personal experiences and living my life with family and friends, and by the grace of the good Lord, I'm able to be of service and offer some stories."